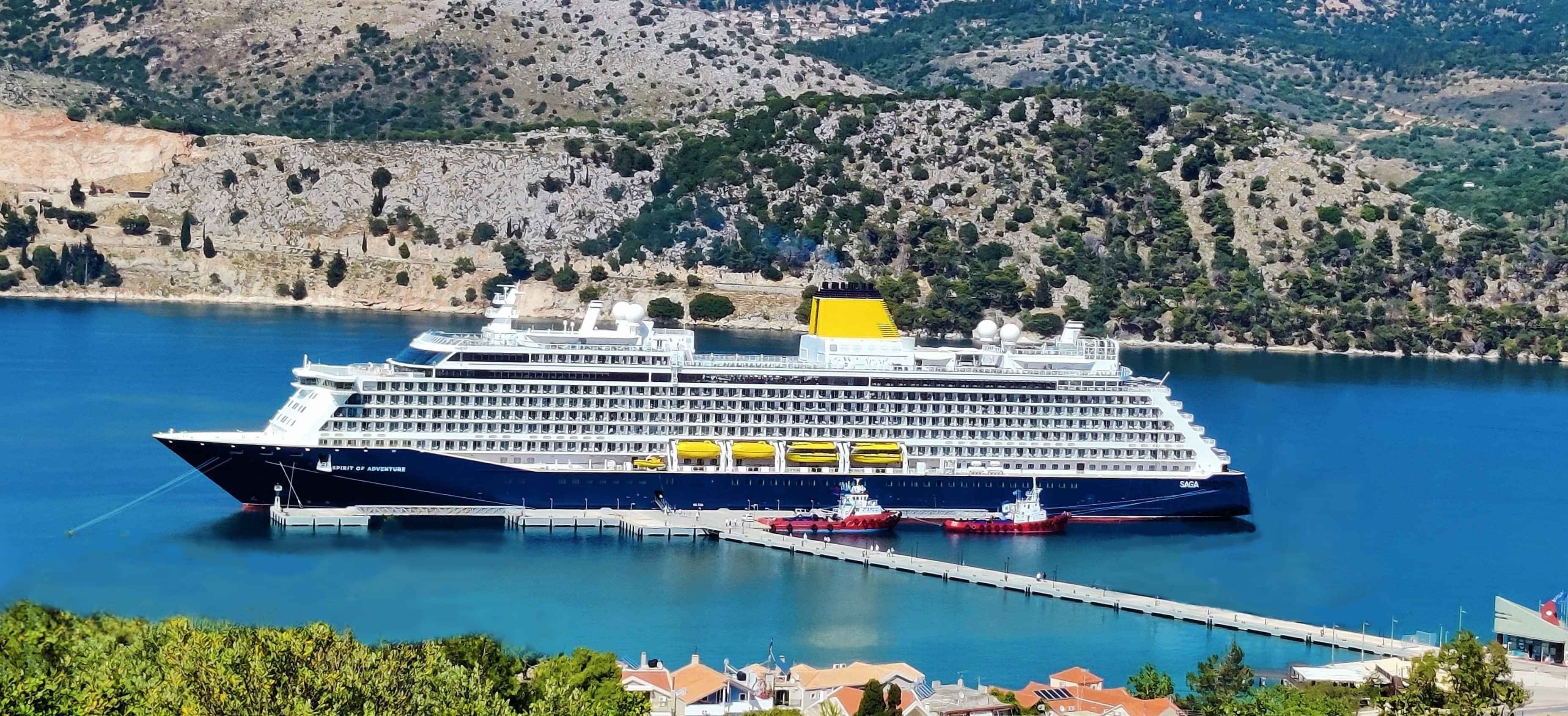 Come Cruising with Caroline!
Caroline with be joining Saga's Spirit of Adventure, as a guest speaker, around the Mediterranean in March 2024 to host book clubs, a talk and workshops.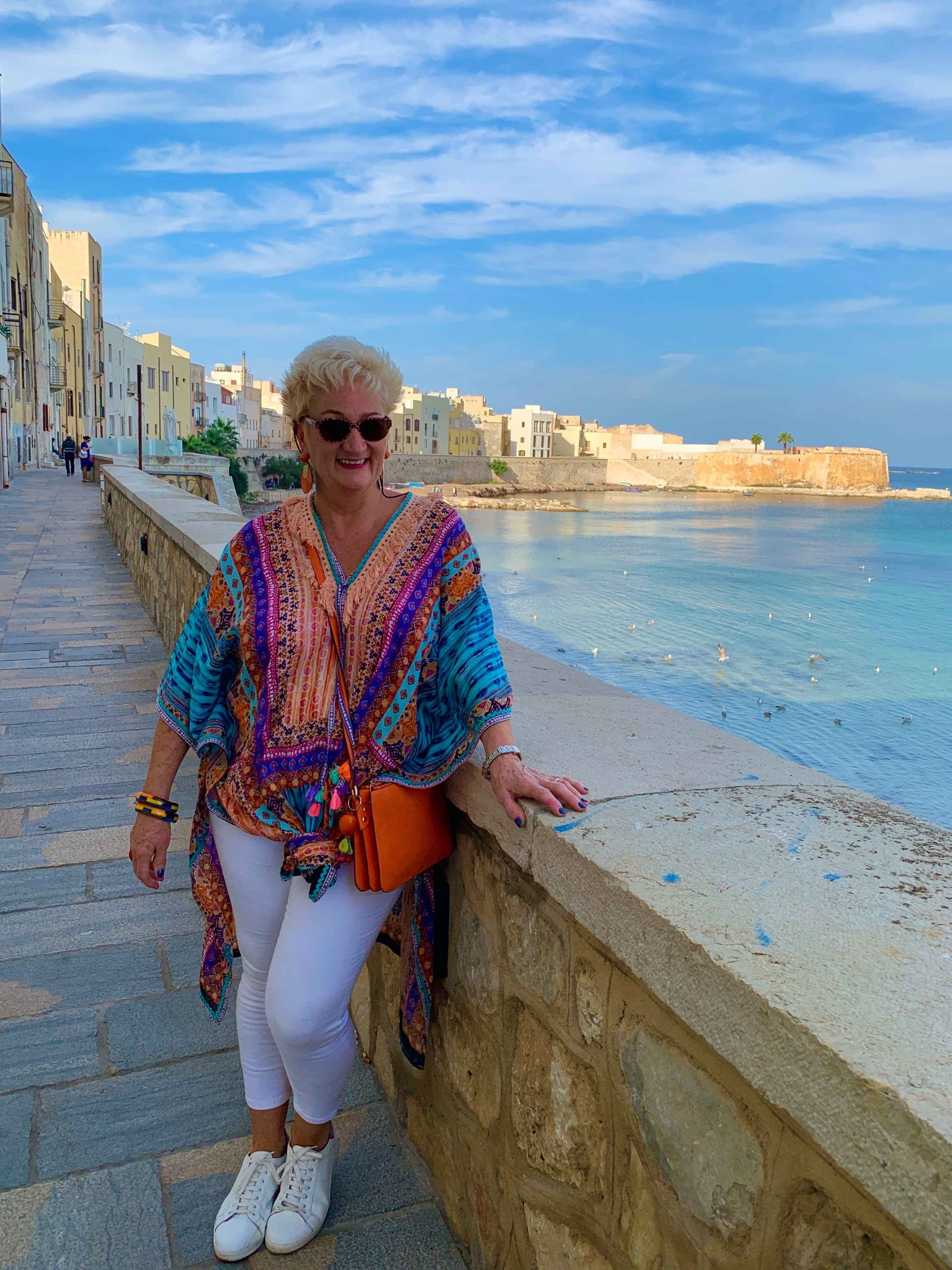 The Cruise is now on Audible
If you enjoy audible books, you can now listen to The Cruise and hear about the exploits of Jane, Kath and Anne as they set sail for the Caribbean on the Diamond Star.
'Girl power for the over-sixties! 5 big fat stars!"
ChildrenInRead2023
BOOK AUCTION
Help Caroline raise money for @BBCChildrenInNeed 2023
by bidding on LOT 300. The highest bidder will receive a personally signed copy of Caroline's best-selling novel THE CRUISE plus extra goodies.
Follow this link to bid: THE CRUISE LOT 300

Caroline James signs new deal with OMC for Harper Collins UK

7th September 2023 - Announced in The Bookseller - Caroline James signs a new deal with her publisher for her new novel The French Cookery School.


The Cruise sails into the American charts!
Infinite Women Conference
Caroline will be a guest speaker at this Lancashire event on Saturday July 8th.
THE BOOK PARTY
Join Caroline and a host of authors at THE BOOK PARTY IN BLACKPOOL ON 15TH JULY!
New! The Writer's Marketing School
This is an excellent new resource to assist writers with all their marketing needs. Join Caroline, a featured writer, as she shares marketing tips and know how:
THE SPA BREAK USA TOP 100!!
The Spa Break by Caroline James gets bestseller badges on Amazon USA and breaks into the TOP 100 ebooks at #63!
March 2023
BBC Radio Lancashire Sunday Book Club
Join Caroline on Sunday 19th February on BBC Radio Lancashire as she chats to Maria Felix Vas about writing novels. She will also discuss The Spa Break and her new book The Cruise.
SWWJ Conference 2022
Caroline will be attending the Society of Women's Writers & Journalist's 2022 conference. She will be running a workshop entitled My Route to Publishing & How I Market My Books and will also be a panelist discussing Commercial Women's Fiction.
Brunel University London
GUEST SPEAKER
Caroline is an accredited speaker for the WI and in 2022 will be speaking at over twenty plus institutes with one of her popular and amusing talks. If you would like to know more about her talks and to book her for an event, get in touch today: caroline@carolinejamesauthor.co.uk
"One of the best speakers we've had at our institute." WI member Houghton WI.
Guest Speaker Quernmore WI
"We were delighted to meet Caroline James recently when she gave us a super entertaining talk at our monthly meeting. She worked in the hospitality industry for many years, including as owner of an hotel. A chance meeting at a cookery day with a chef led to a lightbulb moment and started her on the path of another career completely. That of a media agent for celebrity chefs. After many enjoyable years as an agent Caroline decided to pursue a long held ambition to write. She now has 8 books to her name with another one in the pipeline. Do try to book her. You won't be disappointed. And yes Caroline is as glamorous as her photo!!

Thank you Caroline. "
"Attendees at Savick Library were treated to an afternoon with Caroline James who delivered an entertaining and informative talk about the process of becoming a published author, covering everything from initial thoughts to completion of a novel, and then all the work needed to ensure the book is available for sale.
Jennifer Ray, Library Manager
"Caroline has some great talks with a large following from our onboard guests
and we've received lovely feedback."
Fred Olsen Cruise Lines
'Caroline was an excellent choice of presenter and I would not hesitate to recommend her as a speaker for other events.
I very much appreciate her coming to speak at my events and inspiring the audience so much.'
Julie Lightfoot, Owner of JL Consultancy
"Caroline provided her wonderful talk From Page to Publication for us here at Longton Library. It went really well with great, positive feedback from audience members. We'd love to have her back again when her new book is released."
Tom Brown – Library Officer, Longton Library
'Caroline James presents as well as she writes, her talk provided an informative and entertaining author visit that appealed to readers and budding writers equally.
Caroline James is a pleasure to host'
Olivia, Cheshire L.
"Caroline was well worth waiting for! Everyone enjoyed hearing what she had to say. She pitched the content exactly right for the age of the audience and stirred a few wonderful memories."
Margaret
St Annes T.C.
BBC RADIO LANCASHIRE
Caroline joins Graham Liver on BBC Radio Lancashire to talk about her new book:
MONDAY 18TH JULY 2022
AUSTRALIAN ROMANCE READERS ASSOCIATION
Caroline is featured in ARRA
- the Australian Romance Readers Association newsletter
WOMAN & HOME MAGAZINE
The Spa break is featured in Woman & Home Magazine Book Club
AUGUST 2022
"The laugh-out-loud romantic comedy of the year for fans of The Book Club with Jane Fonda."

YOURS MAGAZINE
THE SPA BREAK FEATURES IN
YOURS MAGAZINE
JULY 2022
Book support from SWWJ
The SWWJ supported Caroline with the launch of her new novel, The Spa Break, by holding an online event. She featured in their Spring Journal too.
Caroline supports Children in Need Auction 2021
Caroline on Boom Radio
23rd February 2021
Caroline chats to David Lloyd about Boomers & Books on the exciting new radio station Boom Radio UK
Caroline appearing at 'What's Your Story Chorley' Festival
From Page to Publication
Caroline will be appearing at the online festival this year as one of a series of speakers taking part by video on the day.
She will talk about her life as an author and how she became published, with many useful tips to inspire anyone who wants to write a novel.
HATTIE GOES TO HOLLYWOOD NOW AVAILABLE ON AUDIO
LISTEN TO A SAMPLE OF CAROLINE'S NEW BOOK:
Caroline takes to the stage at Much Wenlock Festival
Caroline will be appearing at the Much Wenlock Festival in June with her talk:
A Glimpse Beneath the Celebrity Pinny
Book your tickets here:
THIS EVENT RE-SCHEDULED TO 11 JUNE 2022
ALLI AUTHOR
Caroline is both traditionally and self published. Check out Caroline's profile at the Alliance of Independent Authors:
CRUISING WITH CAROLINE - GUEST SPEAKER
BRAEMAR - CORINTH CANAL CRUISE OCTOBER 2019
"Caroline has some great talks with a large following from our guests
and we've received lovely feedback." Fred Olsen
INTERNATIONAL LITERACY DAY - SEPTEMBER 2019
To celebrate International Literacy Day in September, Caroline will be hosting this talk.
Ever wanted to write a book but don't know where to start?
Come along and be inspired!
#INTERNATIONALLITERACYDAY2019
Caroline is a generous, honest and very charismatic presenter. Her enthusiasm for writing and storytelling captivated the audience at Burscough Library. Caroline's presentation guided us through her back story and subsequent development into a successful published writer.
Christine, Manager, Burscough Library
BBC RADIO INTERVIEW
Caroline joined John Gillymore on his BBC Radio Lancashire afternoon show to chat about the publishing industry today. The show was broadcast live from the magnificent Harris Museum in Preston.
June 2019
CRUISING WITH CAROLINE
Come cruising this autumn with Caroline as she sets sail on the cruise ship Braemar, part of the Fred Olsen Fleet. Join her on this Mediterranean journey as Caroline takes you on a foodie journey as Guest Onboard Speaker.
CAROLINE WRITES FOR PODIO MAGAZINE
Continuing her series of food articles for Lancashire Magazine, Podio, Caroline Visits THE BARN at Scorton
WATERSTONES BOOK SIGNING AT PRESTON
Caroline will be signing copies of The Best Boomerville Hotel at Waterstones Book Shop in Preston, Lancashire on Saturday 13th April.
Come along and say hello!
WATERSTONES BOOK SHOP SIGNING IN STOKE
Caroline will be signing copies of The Best Boomerville Hotel at Waterstones Book store in Hanley, Stoke on Trent on Saturday 30th March 2019. Join her anytime between 11am and 2pm and grab your signed copy in time for Mother's Day!
Waterstones Book Shop Signing in Preston
Caroline will be signing copies of The Best Boomerville Hotel at Waterstones Store in Preston town centre on Saturday 13th April 2019. Do come along to have a chat and say hello.
Caroline goes on tour with signings at Waterstones Bookstores
Caroline is seen here at Waterstones store in Carlisle - thanks to everyone who came to share the day
The Best Boomerville Hotel is available in Audible!
Listen to your favourite characters come to life! Hear Jo and Hattie and all the Boomerville residents as read by Penelope Freeman on the audible version of The Best Boomerville Hotel - available to down load to your audible listening collection here:
The Best Boomerville Hotel Audible
THE BEST BOOMERVILLE HOTEL
Paperback Publication Day for The Best Boomerville Hotel - Local Press
Afternoon Tea with Prosecco!
Join Caroline for an afternoon of tea, cakes and prosecco at the very beautiful House at Temple Sowerby. November 24th, limited tickets. Contact: info@templesowerby.com
September 2018
Caroline returns to BBC Radio Cumbria as a guest panelist on the weekly round up of the news show.
Cruising with Caroline
August 2018
Caroline joins Peel Talent as a guest speaker on cruise ships world-wide.




Caroline on the BBC
Caroline joins BBC presenter
Stuart George on his afternoon show at BBC Radio Stoke.
Caroline on BBC Radio
Caroline joins BBC presenter Kevin Fernihough for 'Life Stories'.